Welcome to our Newest Members!
38. Hyde Park Cigars
HP Cigars has flourished into one of the most talked about cigar shops in the Midwest. Located in Hyde Park Chicago, boasting over 1,500 brands of cigars, as well as a 1,400 sq ft patio, and indoor lounge.
37. LAZ Parking
Our hospitality parking expertise maximizes efficiency and profitability in multiple markets.
36.University of Chicago Service League
The University of Chicago Service League is a group of community-minded women who support local philanthropies
.
35. Sophy Hyde Park
Sophisticated and eclectic, the Sophy Hotel embodies the crafts and passions of art, science, literature, and music that are the inspiration of today's Hyde Park.
34. My Home Nurses
We commit to the overall welfare of our patients and their families, going with them from the development of the care plan down to its establishment.
We love helping people relocate to Illinois. Our office is in Hyde Park, along 53rd and Hyde Park Blvd inside the Del Prado Bldg, next to Sip and Savor With Banking products included in our offered products list, we also offer Auto, Home, Life, Condo
Visit Walgreens Optical1 for complete eye care services, including comprehensive eye exams.
ATC provides personal, semi-private, personalized group, and sports performance training. We cover all bases when it comes to assisted training and tailor all training to fit your individual fitness needs.
30. Akiba-Schechter Jewish Day School
Akiba-Schechter Jewish Day School provides an excellent secular and Judaic education in Hyde Park to a diverse community of Jewish children from all over Chicagoland.
29. Diagnostics Technical Support
DTS Services is a leading technology-consulting firm that designs, builds, optimizes & secures network infrastructures for the enterprise
27. Hedonia Flowers
As the only floral startup founded by, you know, an actual floral designer, we know that your loved ones deserve better. Flowers exist in a glorious multitude of colors, textures, and scents, none of which you'll get in a mass-market bouquet.
Corrigan Nadon-Nichols has been consulting for non-profits, small businesses, cooperatives, and condominium associations for over ten years. He has assisted dozens of groups through initial formation, start-up, expansion, and recovering from crises.
25. Young Life
Young Life thinks the world of kids. We believe that they deserve to know what life can hold for them. Young Life leaders are caring adults who come sharing that hope as well as fun and lasting friendships with kids.
25. Denan Media
By utilizing indoor digital media screens, They possess a cost-effective and efficient method of reaching valuable customers that their client advertisers want to target.
24. Greater Chatham initiative

Thier mission is to strategically invest (consistent with The Plan) in the Chicago communities of Chatham, Greater Grand Crossing, Avalon Park, and Auburn Gresham so they can re-emerge as communities of opportunity and choice.
For over 30 years, Hel's Kitchen Catering has provided some of the most personalized and engaged catering solutions throughout Chicagoland and the entire North Shore.
22. PNC Bank
For more than 160 years, we have been committed to providing our clients with great service and powerful financial expertise to help them meet their financial goals. We are proud of our longstanding history of supporting not only our customers but also our communities, employees and shareholders.
21.Bon Appetit Management Company at the University of Chicago
Whatever your priorities, we can help you chew the right thing. At Bon Appétit, we're working toward "food service for a sustainable future."
20. See the Difference Construction
See the Difference Construction, LLC is a breakout commercial and residential construction company that performs General Contracting, Project Management and Program Management services
19. Save the Shrine
Thanks to the support of so many people, we can rest assured that the Shrine of Christ the King will not be demolished. But there still is a lot of work to be done! The restoration project is underway now. Our focus now will be on raising funds for the restoration and finding ways to connect all of you who have been such an important part of this effort back to the work that is happening now.
18. Ray Jackson Consulting Inc.
We broker commercial and private loans for business owners and real estate investors. We also provide workshops with several centers of influence to provide customized information which help educate consumers so that they can make wise financial decisions.
When you or someone you love has been hurt, the last things you want to worry about are medical bills and complicated insurance policies. That's why the accident attornery's at Staver Law Group are here.
16. Bronzeville Chamber of Commerce
The Bronzeville Chamber of Commerce represents business in Bronzeville. In the best interest of our community, our time is devoted to enhancing the quality of living, while ensuring that the Bronzeville economy excels.

We are a strategic communications, integrated marketing, and creative development agency headquartered in Chicago. We help brands and companies develop and share their WHYs with the world through full service, calculated communications using a combination of marketing tools that includes public relations, social and digital marketing, content development, websits, brand connectivity, advertising, and much more.

14. ValStor, A Division of Safe, Inc.
Life, less cluttered. ValStor is storage on demand, so you can spend more time on more important things.

13. Raila PC Property Tax Appeals
Raila & Associates, P.C. is a law firm providing property tax appeal services in Chicago, Cook County, and Illinois with representation of clients at government administrative agencies. Attorneys and staff have assisted thousands of property owners in achieving tax relief.

12. Verizon Wireless
Discover the latest Cell Phones, Smartphones, Prepaid Devices, Tablets, Cell Phone Planes and Accessories from Verizon Wireless. The nation's largest 4G LTE Network.
11. Sonia Shankman Orthogenic School
Welcome to the O-School, where bright, creative young people and their families find help and hope when facing emotional challenges and/or autism. The School's home-like setting, inviting classrooms, and skilled clinical care help rebuild each individual's sense of mastery, belonging, and success.
10. Tate Strategies
I help leaders and organizations increase their effectiveness, skills and knowledge, especially when it comes to race and other equity issues.
9. Busted Bra Shop Chicago LLC
Need an everyday, sport, nursing, plunge, wire-free, backless, or just a pretty Bra? We have those and more. We want you to walk out of the dressing room having fallen in love with yourself in new bra from Busted. Some of our customers get so excited about their new bra that they can't keep it to themselves. Be warned, flashes happen.
Best Greek style cooking in Hyde Park! Try our Souvlakis (kabobs), BBQ Ribs and Half Greek Chicken today!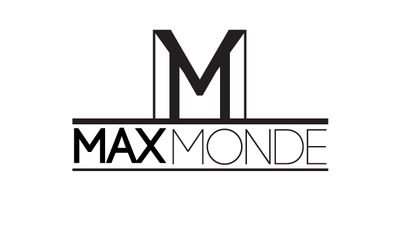 8.MaxMonde
MaxMonde believes in the power of brand enhancement and the creation of platforms that foster the development of ideas. We are one of the best resources for companies who want to pursue their aspirations and reach their maximum potential.
7.Max Monde
Rustic-chic setting for house-brewed beers, pizza, burgers & bar food with TVs & a seasonal patio.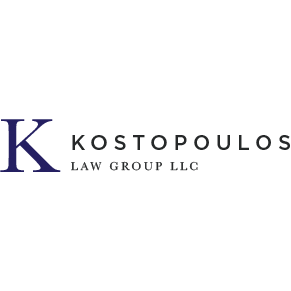 As a former prosecutor, Gus has unique insight into how the prosecution builds a case against you. He knows how they investigate your case, the tactics they use to pressure you into accepting a plea deal, and more importantly, what shortcuts they take. This allows him to effectively challenge every aspect of the prosecution's case against you.
The Indiana Tech College of Professional Studies offered career-focused degree programs for adults who are looking to take evening/weekend classes.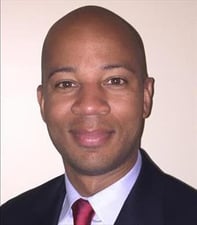 4. Allstate Insurance/Lamont Robinson
Our mission at Property Tax Solutions is to help Cook County property owners pay the lowest property taxes allowable under the law and to treat our clients and coworkers like the important people they are.
3.
A'Vents by August ~ An Event & Design Company
We are an event planning + design company that creates spectacular signature events infusing art and visual expressions to create remarkable experiences. With signature accents, unique services, and creative approaches, we plan, execute and help bring your event from concept to success..
2.
Paw Palace Enterprises/dba Advanced Detection
Paw Palace has the largest K-9 Inspection Division in the Midwest with Advanced Detection. The in-house Master Dog Trainer is able to train drug-sniffing, bomb-sniffing, and personal protection dogs, in addition to bed bug dogs. All of the dogs' training emphasizes on obedience to ensure the integrity and thoroughness of each inspection.
1.
Our mission at Property Tax Solutions is to help Cook County property owners pay the lowest property taxes allowable under the law and to treat our clients and coworkers like the important people they are. Every year you wait, you are leaving money on the table. DO NOT DELAY! Return your documents immediately so you can achieve the maximum savings possible with Property Tax Solutions. WE ARE YOUR SOLUTION.